| | |
| --- | --- |
| | Search |
| | |
| --- | --- |
| | Products |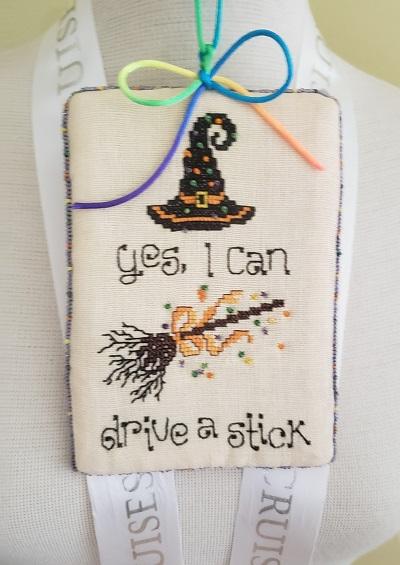 Below are some spooktacular Halloween stitchery by our very own guest blogger Carriemae D. from Florida! She has provided us with some of her most recent Halloween cross stitch creations which include a reversible 'finish' seasonal Halloween picture, a ghostly crocheted doily and beaded Halloween ornaments for her seasonal tree!!
"This is finished as one piece with reversible sides. First time I tried this finish technique as I'm always struggling for ways to finish projects other than framing. I have several picture stands of various sizes. I believe I will finish more projects like this so I can display them seasonally."
"Crocheted Ghost Doily I fell in love with"
"The little diamonds are from a kit, I don't remember which company. I stitched them all in beads instead of just floss. Didn't like the plain backs so I added the Halloween buttons for interest. I hang them on my Halloween tree."
I am so impressed with Carriemae's use of beads in almost all her work! It adds depth and dimension to an otherwise 'plain' cross stitch project! If you have any projects you would like to share, especially those with added dimension, please write me an email and we can add you to our guest blogs.